Daniel is a registered practicing architect, urbanist and Doctor of Design candidate at the GSD. His dissertation research, preliminary entitled Metabolic Urbanism,critically seeks to reframe the design disciplines in relation to broader socio-ecological processes and territorial interdependencies through cross disciplinary research on urban metabolism. His grants for academic research at the GSD include the Fundación La Caixa Fulbright Fellowship, Real Colegio Complutense at Harvard fellowship, Penny White Fund and the Dean´s Merit Award.
Daniel received his Masters of Architecture from Escuela Técnica Superior de Arquitectura de Madrid in 2007. In addition, he holds a post-professional Master in Advance Architecture from the Institute for Advance Architecture of Catalunya with distinction. In 2012, he completed a Masters in Design Studies in Urbanism, Landscape and Ecology with distinction from the Harvard Graduate School of Design where he awarded the Dimitris Pikionis Award for best academic performance in his program. Daniel is also the co-founder of Margen-Lab, a cross disciplinary design office that conducts research and projects on innovation in the intersection of design, technology and ecology.
At the GSD, Daniel has been engaged in the Urban Theory Lab as research manager, at the New Geographies Lab as member of the editorial board for the New Geographies journal and recently, at the Energy, Environments and Design Lab as research associate for the Wood Urbanism research project. He is co-editor of NewGeographies 06: Grounding Metabolism (HUP, 2014) with Nikos Katsikis, co-editor of the forthcoming Third Coast Atlas (Actar, 2014) with Clare Lyster, Mason White and Charles Waldheim, and co-editor of Thermodynamics Applied to High-Rise and Mix-Use Prototypes (Harvard GSD, 2013) with Iñaki Ábalos.
Projects in which Daniel Ibáñez has collaborated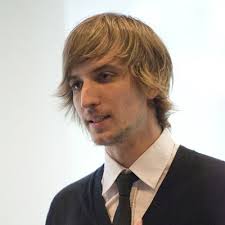 Website

Twitter