ecosistema urbano is a Madrid based group of architects and urban designers operating within the fields of urbanism, architecture, engineering and sociology. We define our approach as urban social design by which we understand the design of environments, spaces and dynamics in order to improve self-organization of citizens, social interaction within communities and their relationship with the environment. We have used this philosophy to design and implement projects in Norway, Denmark, Spain, Italy, France and China.
ecosistema urbano was co founded in 2000 by architects Belinda Tato and Jose Luis Vallejo who have been the directors since then. Since 2000, ecosistema has received more than 30 awards in national and international architecture design competitions and during the last four years their work has been covered by more than 100 media (national and international press, television programs, and specialized publications) from 30 countries, and their projects have been exhibited at multiple galleries, museums and institutions.
Founding partners Belinda Tato and Jose Luis Vallejo have led workshops, lectured and taught at the most prestigious institutions worldwide (professors at Harvard GSD since 2010).
At the moment, ecosistema urbano is working on several urban proposals and their most recent projects include the Master Plan for the historic downtown of Asunción (Paraguay), an Activity plan for the regeneration of "Voronezh Sea" Reservoir (Rusia), the new building for the Reggio Children Foundation in Reggio Emilia (Italy), an experimental urban playground in Dordrecht (Netherlands), the "Ecopolis Plaza" a waste to resources building on the outskirts of Madrid and the project dreamhamar for Hamar (Norway), a network design project for the redevelopment of the city's main public space.
In parallel, ecosistema urbano has been running a digital platform that develops social networks and manages online channels around the subject of creative urban sustainability. Ecosistema develops social software, exploring the new possibilities technology offers to empower people and improve social connectivity and interaction.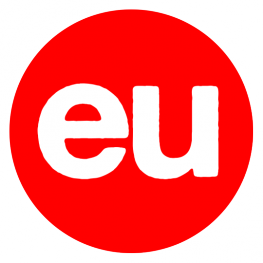 Website

Twitter